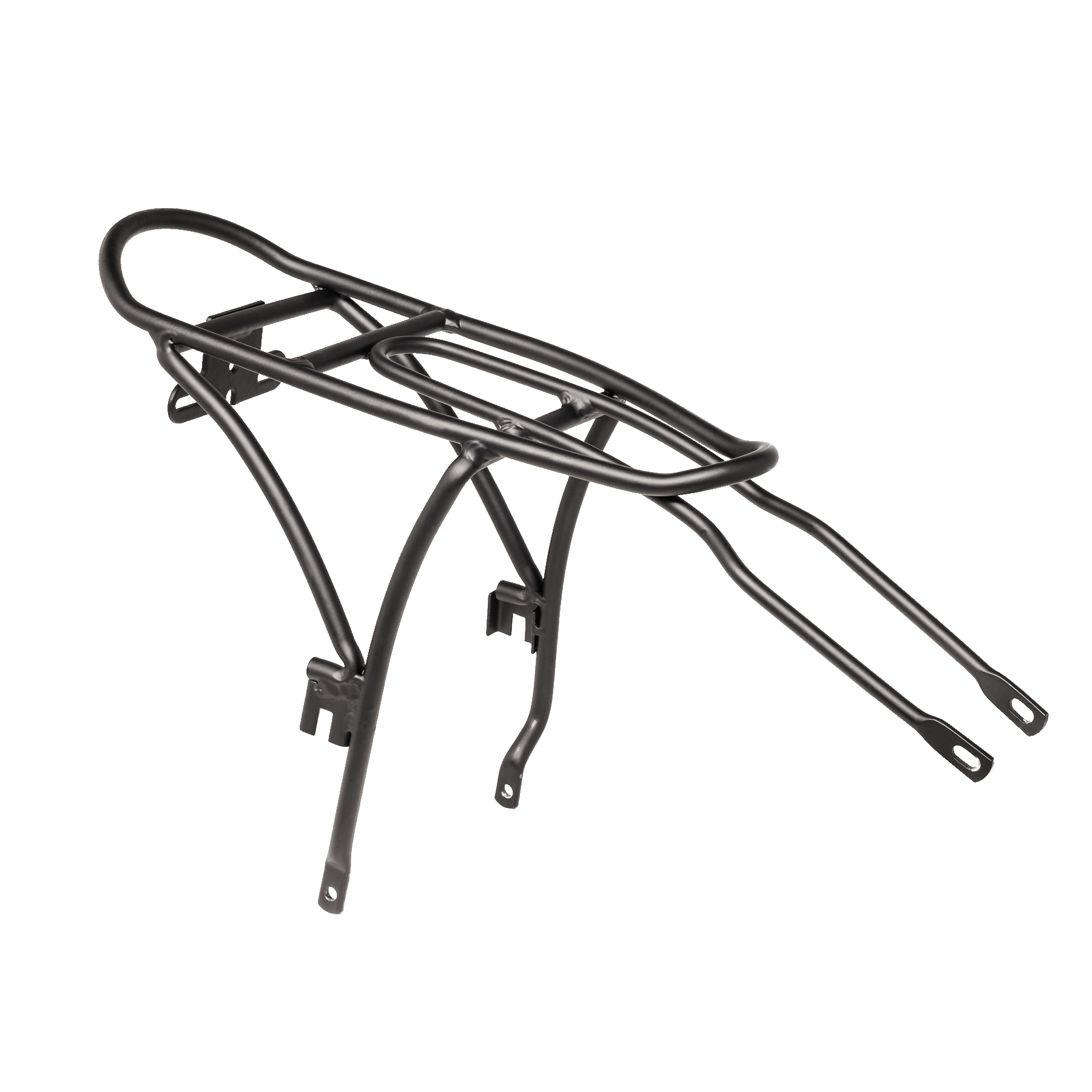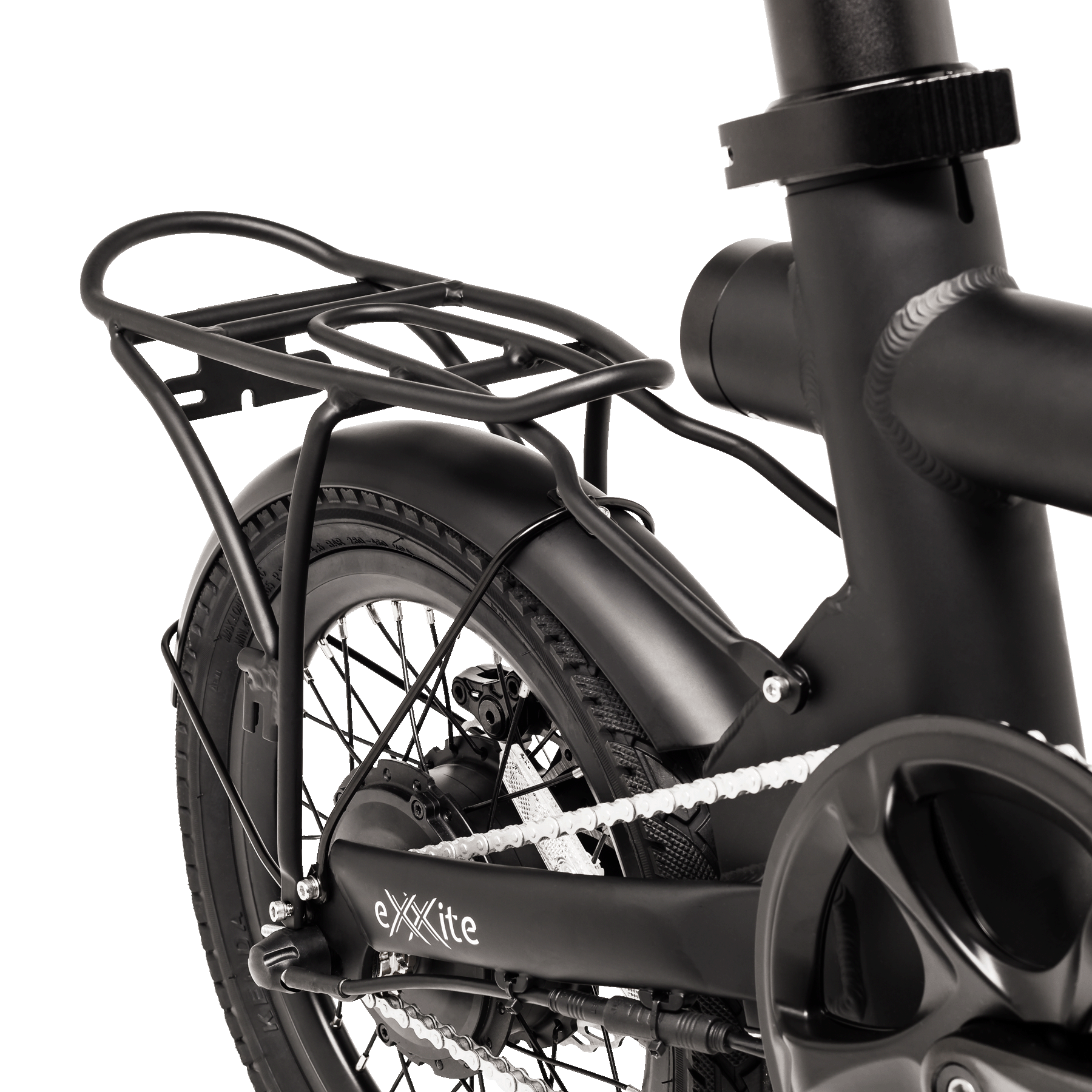 Rear Rack for XXS
Turn your eXXite XXS into a ultra-compact cargo bike with a simple installation.
The Rear Rack for XXS is a lightweight but solid solution for running daily errands.

Compatible only with eXXite XXS
Easy installation

Weight: 1,0kg

Max load: 25kg

Material: Aluminium alloy
Our Rear Rack is designed to be lightweight and durable, with a sleek and stylish design that complements the XXS folding bike. The rack is made from a durable Aluminium alloy that is resistant to rust and corrosion, ensuring that it will last for years to come.
With the Rear Rack option, you can easily carry groceries, bags, and other items on your bike, without the need for a bulky backpack or messenger bag. The rack is easy to install and remove, so you can customize your bike to your specific needs and preferences.
At Exxite, we believe in giving our customers the flexibility and convenience they need to enjoy their electric bike to the fullest. Whether you're commuting to work, running errands around town, or exploring new places on the weekend, our rear rack option is the perfect accessory to enhance your ride.